PARTICIPATION OF THE DELEGATION OF TURKMENISTAN IN THE EU-CENTRAL ASIA CONNECTIVITY CONFERENCE: GLOBAL GATEWAY
On November 18, 2022, in Samarkand, the delegation of Turkmenistan headed by the Deputy Minister of Foreign Affairs Vepa Hajyiev took part in the European Union-Central Asia Connectivity Conference: Global Gateway for Sustainable Development. It was also attended by government delegations of the states of Central Asia and the leadership of European political and financial institutions.
The purpose of the conference was to develop intra- and inter-regional dialogue to achieve sustainable connectivity in accordance with the European Global Gateway strategy, which was launched on December 1, 2021, as well as to present Team Europe cooperation initiatives in Central Asia.
During the conference, issues related to sustainable connectivity, creating opportunities for expanding and deepening interregional ties in the areas of digitalization, strengthening transport routes, water-energy and environmental protection were discussed.
The delegations also discussed topical issues of cooperation in the areas of diversification of transport routes, digitalization, as well as green energy development.
Further, the work of the Conference continued in the course of three thematic panel sessions, where experts discussed in detail the possibilities and ways to strengthen the connectivity between Central Asia and the European Union.
In his speech, V. Hajyiev noted that digitalization is one of the priority areas of development policy in Turkmenistan.
It was emphasized that the Turkmen side considers it promising to implement projects on the use of digitalization to facilitate and increase regional trade and transit, rational use of water resources, as well as projects to increase human potential in the field of digitalization, including in the field of cybersecurity.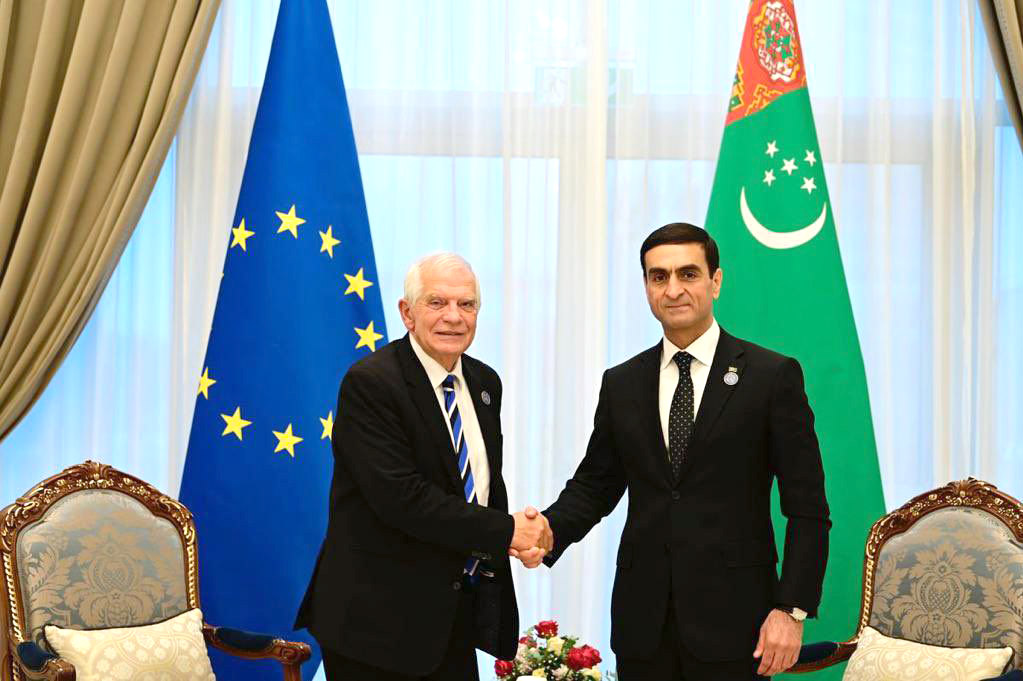 Along with this, on the sidelines of the EU-Central Asia Connectivity Conference, the head of the Turkmen delegation V. Hajyiev met with the Vice-President of the European Commission, High Representative of the European Union for Foreign Affairs and Security Policy Josep Borrell.
During the meeting, the importance of bilateral and regional cooperation and the implementation of the transformative power of the green and digital agenda to increase the benefits for our regions were discussed.